Also check out my
2016 Adventures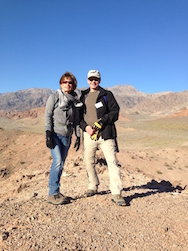 My hiking buddy for a terrific trip to Death Valley with geographical and geological amazements, and plenty of hiking and scrambling.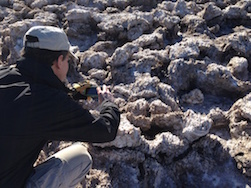 Badwater Basin — lowest point. Salt crystals. Yes, they did taste like salt.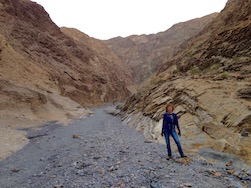 Desolation Canyon — lots of rock scrambling, but then great views. We wore gloves everywhere we hiked.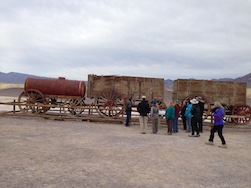 Borax 20-Mule Train — fascinating stories of those hauls.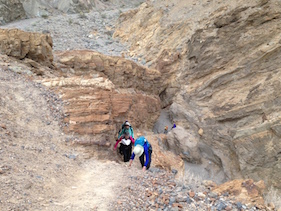 Sometimes 4-point crawling/climbing — whatever got us up!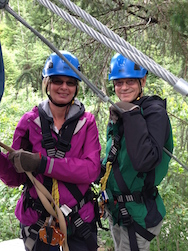 My buddies for adventure at Stoney Creek Ziplining in Seward, Alaska.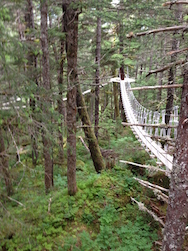 Ziplining wasn't all: a swinging bridge, too.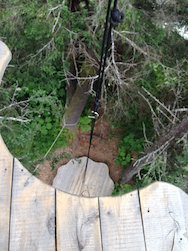 And, THAT wasn't all: rappelling off of several platforms. Once I realized I really was safe, and wouldn't plummet to the ground in one second, I thought it was fun.