In the "Romance Arrives" chapter, page 81, you read about Anna and Al's outing to Tiekel Road house. This is what Tiekel road house likes like today. It was purchased in 2007 by Jim and Charlotte Shephard.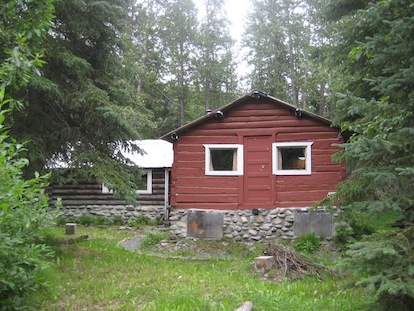 Original front of the roadhouse.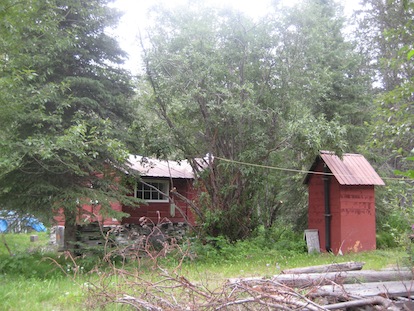 A relocated outhouse.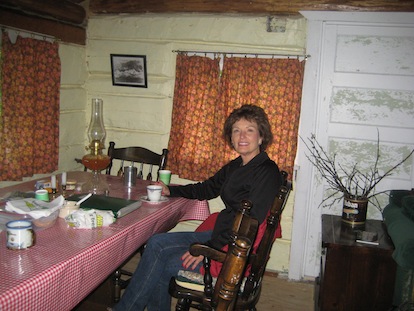 I'm having tea in the Tiekel Roadhouse with Jim and Charlotte, who overwhelmed me with their kindness and generosity while I was in Valdez, AK (July 2012).