'A' is for Alaska:
Teacher to the Territory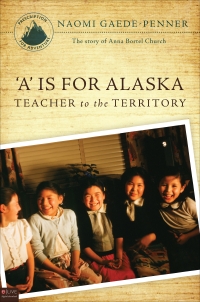 About the Book
Just as the Alaska spawning salmon swim upstream, so did this single woman swim against the current of a society that expected her to fit the mold of wife and mother. When this rite of passage eluded Anna Bortel, she did not bemoan her singlehood. Instead, in 1954, this young school teacher drove up the Alaska-Canada Highway from Ohio to Valdez, where snow was measured in feet and an Easter Egg hunt unheard of event.
Her curiosity wasn't quelled. She pushed farther north to an isolated Athabascan village along the Yukon River. Teaching and living in drafty Quonset huts with freezing oil lines at 50 below zero added to her teaching rigors. Discouraged? Yes. Daunted? No.
You'll smile, laugh, and shake your head in amazement as you read these heartwarming, inspiring, and captivating stories of teaching in the Territory of Alaska.
Takes Place In
This book takes place in Ohio (1923-1954), Valdez, AK (1954-1957), and Tanana, AK (1957-1960).
Chapters In The Book and Excerpts
Growing into a Schoolteacher
North to Alaska (read excerpt)
This Territory Called Alaska
Puzzle Pieces
If God Builds the Foundation
The Unwelcome Visitor
Romance Arrives
Needed: Teachers in the Territory (read excerpt)
All I Need is a Break
Chocolate Cake Flambe
Beware the Blows!
Easter Eggs: Boiled or Frozen?
A Stepping Stone North
Getting Acquainted
Making Myself at Home
School Bells (read excerpt)
The Automatic Flu
No Doubt About it - Winter is Here!
Christmastime in Tanana
Potlatch Celebration
Ordinary Village Life
An Uncertain Future
The Going Gets Tough (read excerpt)
The Tough Get Tougher
The 49th State
Farther North?
Breakup
A Few More Alaska Experiences
Taking it Easy
Changes, Chickens, and Conclusions
Tiekel Roadhouse
In the "Romance Arrives" chapter, page 81, you read about Anna and Al's outing to Tiekel Road house. This is what Tiekel road house likes like today. It was purchased in 2007 by Jim and Charlotte Shephard.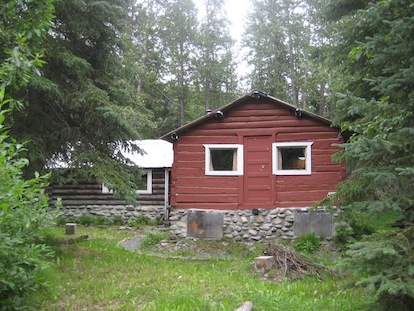 Original front of the roadhouse.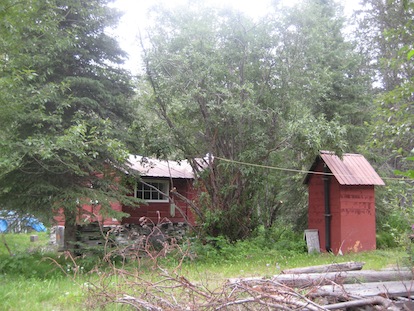 A relocated outhouse.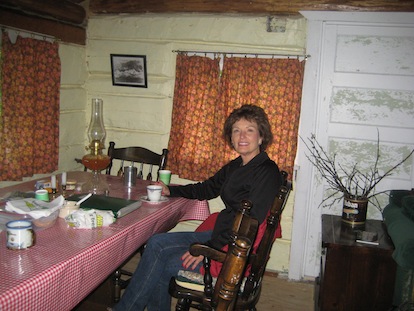 I'm having tea in the Tiekel Roadhouse with Jim and Charlotte, who overwhelmed me with their kindness and generosity while I was in Valdez, AK (July 2012).